Custom Closet Inserts in Lawrence, KS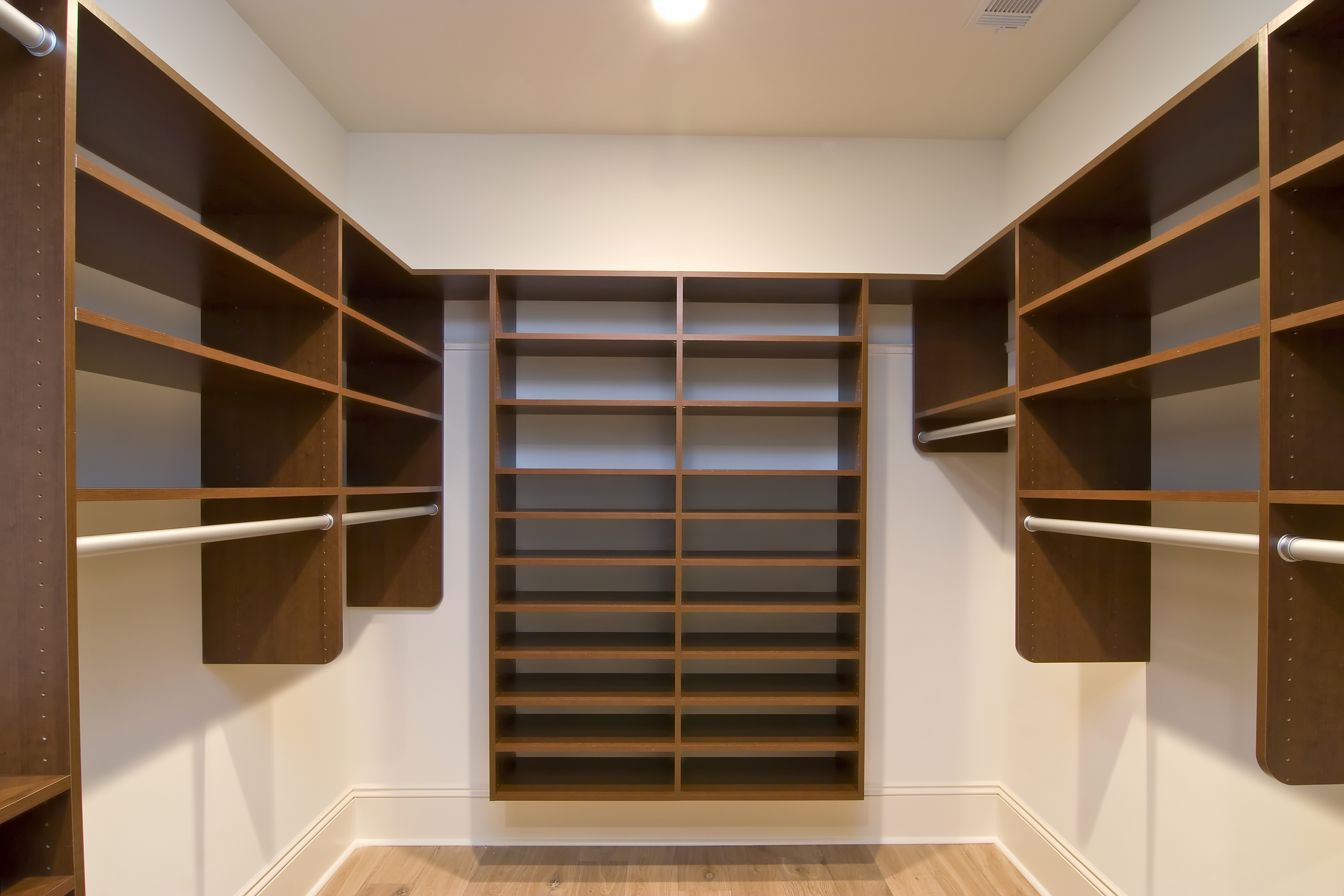 When you're planning to reorganize your home, you may not be sure where to start. With our custom closet inserts in Lawrence, KS, you'll be able to maximize your storage space while keeping your belongings in a single, easily accessible location. We create organizers that are customized to fit the exact space of your closet area.

That way, you won't have to worry about measuring or trying to accommodate an insert that was designed for closets with different dimensions than your own. When you choose our experts to customize your closet storage space, you'll benefit from additional room and less clutter. For solutions that are personalized to your specific storage needs, reach out to us at your earliest convenience to begin.

Our Personalized Closet Storage Systems Expand Your Space
If you only have a hanging clothes rack and a shelf, you've probably found it difficult to keep track of your belongings. Our closet storage systems are designed to enhance the way that you organize your clothing, shoes, and any other items that you keep in your closet. We subdivide the storage space in your closet into individual compartments that are specifically made to fit your needs, which ensures that everything will have its place.
With the ability to know exactly where to find your things, you'll get used to putting them away instead of cramming them wherever you can find an open area. An additional benefit of our closet organization systems is the ability to arrange them in the way that best fits your display needs. By seeing your options at a glance, you can choose from your entire selection with more efficiency and in a much timelier manner.
Rely on Our Experts for Your Closet Insert Installation
One of the major advantages provided by our closet inserts is the elimination of wasted time and frustration. Consider how much easier your daily commutes could be without the struggle to find an item that seems to be hidden in the depths of your closet. Knowing exactly what your options are cuts down on time and prevents you from being overwhelmed with irritation at having to look in the same area multiple times to find a single belonging.
After we've measured your closet area to determine the necessary space for your closet insert, installation is provided by our experienced professionals. We specialize in the timely and efficient placement of your new insert, so you'll be able to enjoy a new degree of organization in no time when we work together.
Contact us to learn more about our custom closet inserts. We serve clients in Lawrence, Eudora, Baldwin, Ottawa, and Perry, Kansas, and the surrounding areas.