Custom Closet Inserts in Lawrence, KS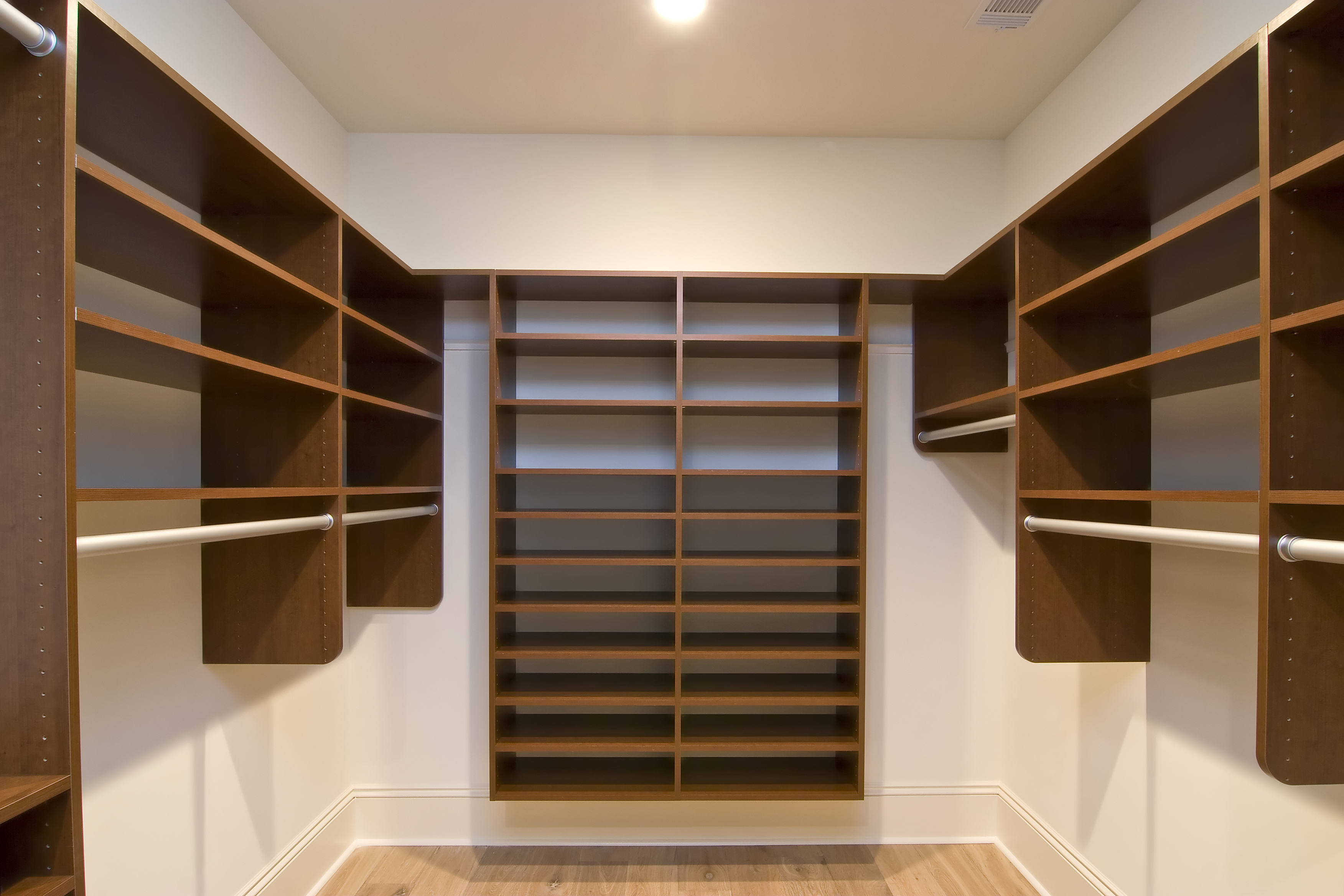 Has finding what you're looking for in your closet turned into a daily struggle? Maybe storage, in general, is in short supply around your home? One of the best and most affordable ways to improve the functionality of your space is to make sure it is organized. When you need storage space to reorganize your home but aren't sure where to start, then it is time to reach out to our company.
With our custom closet inserts in Lawrence, KS, you are able to maximize your storage space while keeping your belongings in a single, easily accessible location. The closet storage systems that we provide are customized to precisely fit the exact space of your closet area. That way, you won't have to worry about measuring or trying to accommodate a closet insert that was designed for a space with different dimensions than your own.
When you choose to work with our team of trained closet organization experts to customize your closet's storage space, you benefit from additional room, less clutter and less time spent searching for items! Your search for personalized storage solutions ends here. Reach out to us to begin your closet insert installation service.

Personalized Closet Storage Systems To Expand Your Space
Does your closet only have a hanging clothes rack and maybe a shelf in it? Then you have probably found it can be pretty difficult to keep track of all of your belongings. Don't force yourself to go through a struggle every time you want to find something to wear—take advantage of one of our custom closet storage systems instead.
These closet inserts are designed to enhance the way that you organize your clothing as well as your shoes and any other items and accessories that you like to keep in your closet. We subdivide the storage space in your closet into individual compartments that are specifically made to fit your needs, which ensures that everything will have its own place.
With the ability to know exactly where to find your clothing and accessories, you will begin to get used to putting them away right where they belong instead of having to cram them wherever you can find an open area. This helps you develop better organizational skills while also making it easier for you to find the items you want to wear or use. An additional benefit of our custom closet storage systems is the ability to arrange them in the way that best fits your display needs. By seeing your options at a glance, you are able to choose from your entire selection with improved efficiency and in a much timelier manner. Just think of all the time a well-organized closet can save you.
Rely on Our Experts for Your Closet Insert Installation
After we have measured your closet area to determine the necessary space for your closet insert, our professional installation team will come in to provide high-quality services with experienced skill. The team at our custom closet insert company specializes in the timely and efficient placement of your new storage systems. This enables you to easily be able to enjoy a new degree of organization in as little time as possible. Save yourself frustration by working with our closet organization company.
There are many wonderful benefits of purchasing and installing a custom closet storage system. One of the major advantages provided by our closet inserts is the elimination of wasted time and frustration. The time you take in the morning trying to put together your outfit for the day could be cut in half. Consider how much easier your daily commutes could be without the struggle to find an item that seems to be hidden in the depths of your closet.
Knowing exactly what your options are is a great way to cut down on the amount of time it takes you to get ready in the morning. Not only that, but it also helps to prevent you from being overwhelmed with the irritation of having to tear your closet apart as you look in the same area multiple times to find a single belonging. You know you have great outfits in your closet, and our customized storage system wants to make it as easy as possible for you to bring them out.
Free Consultations for Closet Organization Systems
Interested in learning more about our custom closet storage systems and inserts? Then reach out to our company to receive a helpful free consultation. This enables us to not only answer any questions you have about the closet inserts we offer, but also give you an idea of just how affordable they are to have designed and installed.
You are going to absolutely love the way our custom storage system helps you save time and frustration when it comes to keeping your closet organized. Knowing just how much our products help homeowners like you is why we feel so comfortable making our consultation services free for you to use. So take advantage of this great offer and start the process of making your closet more organized.
Contact us to learn more about our custom closet inserts. We serve clients in Lawrence, Eudora, Baldwin, Ottawa, and Perry, Kansas, and the surrounding areas.