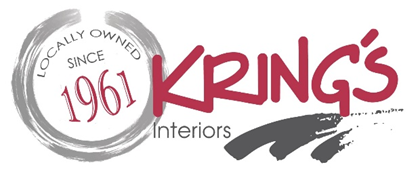 Preparing for Your Installation
Thank you for trusting us with your latest home improvement project. We want you to love your new or updated space, so we've prepared a guide that will help you prepare and know what to expect during the installation process.
No one likes surprises during a renovation. Please take a few minutes to read this information, and if you have any questions, don't hesitate to call us!
STANDARD FURNITURE & APPLIANCE MOVING: We will gladly handle the moving of your regular furniture during installation. This includes standard pieces of furniture that can be handled by two people with minimal deconstruction. All tabletops, dresser tops, coffee tables, bookcases, china cabinets, counter tops, and closet floors need to be cleared or emptied before our craftsman arrive. All electronic equipment must be disconnected & reconnected by the homeowner.
NON-STANDARD FURNITURE AND APPLIANCE MOVING: There are items that we will gladly arrange for the moving of but are not part of our standard furniture moving labor. Any gas appliance, grandfather clocks, pool tables, pianos and musical instruments, antiques, safes of any type, & artwork (paintings or sculptures). We can arrange with a professional to assist in the moving of these items as well as the emptying of bookcases and china cabinets.
WE WILL NOT MOVE THE FOLLOWING: Jewelry, valuables, medications, purses, wallets, or firearms.
HEATING AND ELECTRICITY: Please be sure to have your home temperature between 65 & 80 degrees during the installation process. This will ensure that the new flooring is protected.
NON-STANDARD LABOR: Unfortunately, in our scope of work there are several unforeseen details that may require additional labor. You will be contacted before we proceed. These may include but are not limited to:
DOORS: After your new flooring has been installed, it may be necessary to trim the bottoms of some doors to accommodate possible changes in height.
PLUMBING: Occasionally we run into situations where there are unforeseen problems that would not be noticed until the time of your installation.
FLOOR SQUEAKS: Any floor squeaks you may have in your subfloor can be screwed down for an additional charge. We do not guarantee that this will permanently resolve the issue.
PAINTING AND/OR DRYWALL: Sometimes during remodeling, the need for additional drywall or painting work may be required. We may need to bring in one of our preferred craftsmen to perform the work.
PETS: All of us at Kring's love our pets and yours. We know they are part of our families. For this reason we ask that you be able to keep your pets with you or in another part of your home while the craftsmen are working. We would be absolutely devastated if a pet was injured or escaped while we are completing your project.
Addressing these questions in advance makes for much better installation experience and we believe a more satisfied customer.