Durable & Beautiful Laminate
Laminate Flooring in Lawrence, KS
Give any room in your home the flooring design of your dreams while staying within your budget by choosing our laminate floors. At Kring's Interiors, we offer an unbeatable selection of laminate flooring that comes in a variety of styles and colors to suit all personal tastes. We offer affordable laminate materials that give you the same brilliance as genuine hardwood for a fraction of the cost.

When you visit our flooring showroom in Lawrence, KS, you can peruse our flooring collection and has laminate that is both low-maintenance and high-performing. It is designed to improve comfort, style, and practicality. Whether you have an idea of how you want your home to look or if you need a little inspiration, choosing laminate flooring will give you the style you want for less.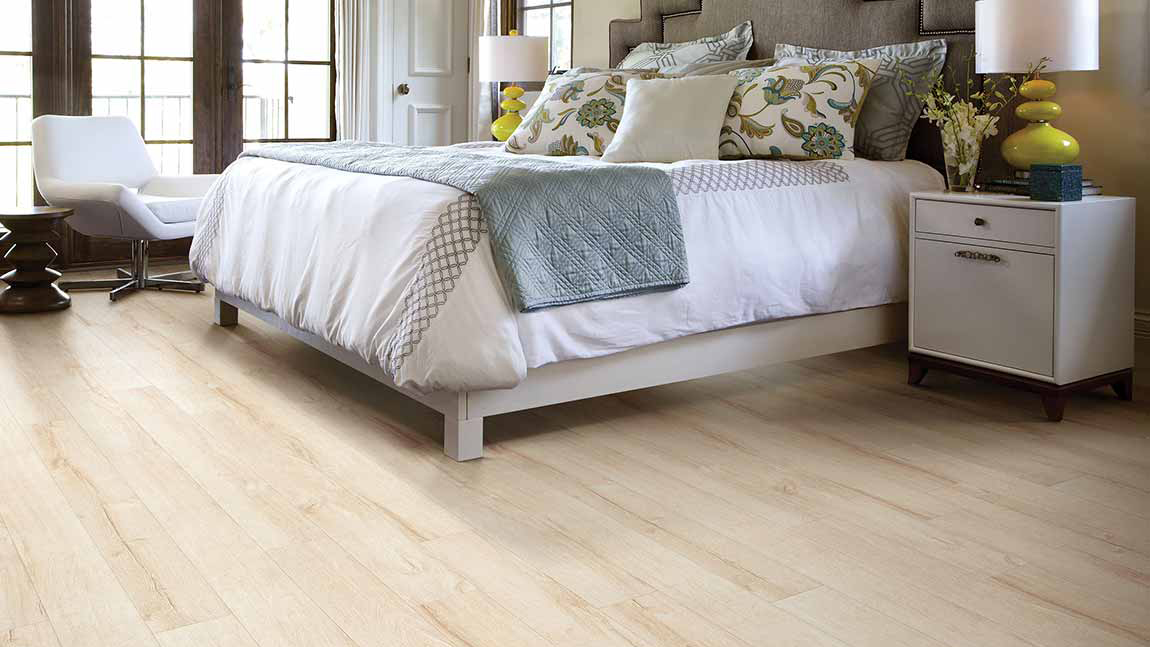 Top Brands of Laminate Floors
Quality always comes first at our flooring store. That's why when it comes to laminate flooring, we only carry the best brands in the industry. These top-of-the-line flooring options boast incredible resiliency and are very easy to maintain. They come in a huge array of designs so you are sure to find the perfect brand and style to match your design dreams. The following are just some of the popular laminate flooring brands we carry:
Mannington

Mohawk

Shaw Floors
The Benefits & Types of Laminate
The best thing about laminate is that it is a high-performing flooring made to look like your favorite flooring surfaces, such as hardwood or ceramic tile. With advances in manufacturing, laminate mimics wood and tile down to the smallest details. Laminate boasts a solid appearance and contains four layers. It is manufactured with a base that protects against moisture and a core that is strong enough to withstand heavy foot traffic. The wear layer is compounded with melanin resin and aluminum oxide, which are elements that protect your floor from stains or other markings. The top layer is decorative, allowing for a variety of patterns.

When choosing which type of laminate is best for your home, it is critical to understand the different types that we have available. Laminate flooring is made using either high-pressure or direct-pressure methods. Under the direct-pressure method, all four layers are fused at once. This method is typically more affordable and common. The high-pressure method has the layers be fused one at a time with higher amounts of weighted pressure and heat to produce the most durable forms of laminate. Both methods produce beautiful flooring that is available in numerous patterns and colors. Learn more about our laminate flooring choices:
Laminate Wood Flooring
Change your floors into the hardwood style you have always wanted. Our laminate wood flooring offers all the beauty and elegance of hardwood floors, but with the durable, low-maintenance appeal of laminate. Laminate wood flooring can look just like your favorite hardwood species and this is because what you see when you look at laminate flooring is a high-quality image of a hardwood plank. Laminate has layered construction with a clear coating on top that allows you to see the image of wood beneath. Behind this is a sturdy layer that stabilizes this flooring and a backing layer that resists moisture.
Laminate Tile Flooring
Stone and tile add richness to any living space. Laminate tile flooring replicates the highly desirable appearance of real stone flooring at a lesser cost. Our stunning collections of laminate resemble quarried stone, porcelain, ceramic, glass, and more. Select the floors that resemble your favorite stone or tile, and you'll receive a high-end look without enduring a high-end price.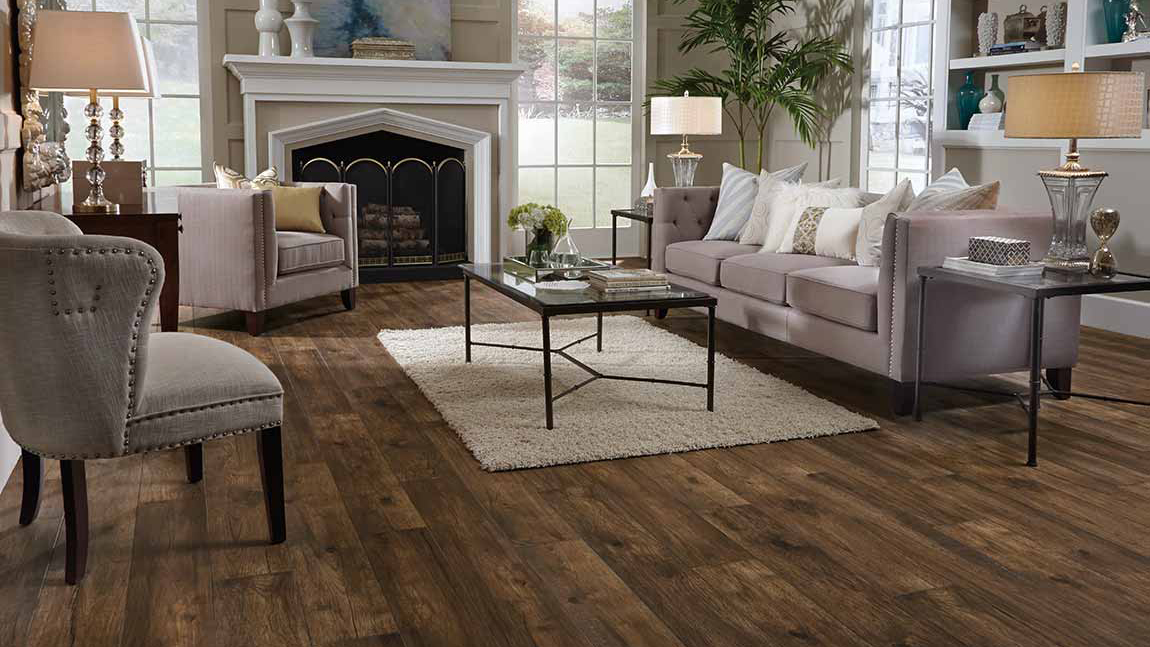 Maintaining Your Laminate Floors
Experience the difference laminate floors can make in your home. In addition to its wide range of colors and finishes, laminate is a low-maintenance flooring material that offers easy upkeep. While other flooring materials require periodic refinishing and touchups, this product requires very little of your time, care, and energy. Simply keeping it clear of debris with occasional sweeping and mopping is all you need to extend the look and lifetime of these floors. We recommend using a laminate-cleaning product for best results.

Additionally, laminate floors are resistant to the damaging effects of sunlight and outdoor agents. While other materials stain when exposed to UV rays, laminate does not fade and its protective wear layer prevents stains and smudges from ruining your floor. These factors make this flooring ideal for a busy household.
Expert Flooring Installation
As your all-in-one flooring store, you can trust our installation experts to put in your new flooring. Once you choose your new laminate, we will schedule a time to perform the installation. Our professional expertise and flooring equipment ensure the entire installation process is quick and easy. We will work around your schedule and give you the most affordable rates.

When you work with us, you will get outstanding results. We know how to do every step of the installation perfectly. From preparing the subfloor to laying down the laminate materials, everything is done with the utmost precision and professionalism. Once we finish the installation, you can expect your new flooring to be securely attached and seamlessly fit the perimeter of the room. Our installation services will make your new floor look better and last longer. Our promise of a quality job is backed by our Ultimate Confidence Guarantee, which assures any necessary repairs relating to installation are free of charge within 30 days of your installation.


Contact us to learn more about our laminate flooring selection. We proudly serve Lawrence, Eudora, Baldwin, Ottawa, Perry, and Desoto, KS.