Laminate Flooring in Lawrence, KS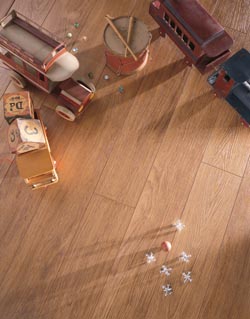 Give any room in your home the flooring design of your choice while staying within your budget by choosing our laminate floors. We offer an unbeatable selection of laminate flooring in a variety of styles and colors to suit all personal preferences and tastes. You can also count on us for laminate floor installation services with professional-grade results.
Top Brands of Laminate Floors
Quality always comes first at our flooring store. That is why when it comes to laminate flooring, we only stock the best brands in the industry. These top-of-the-line flooring options boast incredible resiliency and are extremely easy to maintain. They come in an enormous array of designs so you are sure to find the perfect brand and style to match your interior décor. The following are some of the most popular brands of laminate floors we carry:
HomeCraft™
Mohawk™
Shaw™
Armstrong™
Expert Laminate Floor Installation
As your all-in-one flooring store, you can trust our installations experts to put in your new flooring. Once you decide on a brand, style, and color of laminate flooring, we will schedule a time to perform the installation. Our professional expertise and flooring equipment ensure the entire installation process is quick and easy. We work around your scheduling needs and give you the most affordable rates when you choose us for the installation.
In addition to the convenience and value you get when we perform the laminate floor installation, you also get outstanding results. We know how to do every step of the installation perfectly. From preparing the subfloor to laying down the laminate material, everything is done with the utmost precision and professionalism. Once we finish with the installation, you can expect the new flooring to be securely attached and fit the perimeter of the room seamlessly. Our installation services will make your new flooring look better and last longer.
Advantages of Laminate Flooring
Do you want to beautify your kitchen with ceramic tile floors but cannot afford it? Maybe you have always wanted real hardwood for the entryway of your home but could never fit it within your budget. Laminate flooring gives you the chance to enjoy the authentic look of these high-end flooring materials at a fraction of the cost.
Let us know what type of design you want for your floors and our sales associates can help you find the ideal type of laminate floors. If you plan on remodeling the interior of your home, we encourage you to bring us your plans so we can help you choose the flooring design. We feature laminate flooring options that mimic the exact look of hardwood, ceramic tile, natural stone, and other types of premium flooring materials.
In addition to the aesthetic value of laminate, it is also an incredibly durable flooring choice. Our laminate floors are highly resistant to water and other liquids. With just minimal upkeep, you can expect your attractive new flooring to last for many years to come.


Contact us today to schedule a free in-home room measuring. We proudly serve Lawrence, Eudora, Baldwin, Ottawa, Perry and Desoto, Kansas.