Bringing You the Best Luxury Vinyl Flooring in Lawrence, KS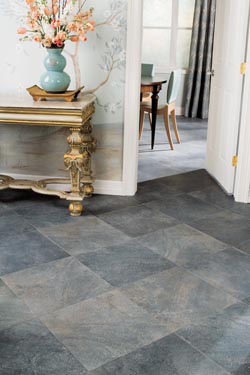 You don't just want nice floors for your home. You want the best you can buy, and that's what you'll find when you choose Kring's Interiors for luxury vinyl flooring in Lawrence, KS. This material delivers peak performance without a prohibitive price tag and allows you to take advantage of a multitude of diverse styles. We carry products from the industry's top vinyl manufacturers, making us the definitive destination for those seeking the perfect material for an upcoming project.
Just how much value can our vinyl achieve for you? We curate our selection to feature multi-beneficial products that supply enhancements in all of the following areas:
Aesthetic -- First and foremost, you want your home to look great. Thanks to our vinyl's myriad of different designs, you can realize almost any vision.
Financial -- Spending less doesn't have to mean losing quality. Our products are competitively priced because of the benefits of modern manufacturing, and their accessibility allows you to take your renovation or construction further.
Personal -- At the end of the day, you have to live in your space. Make sure the experience of doing so embodies the height of modern comfort with our high-grade resilient flooring. After all, we call it "luxury" for a reason.
Performance -- No matter how nice your floors are upon installation, you won't be satisfied for long if they can't meet the demands of real-world traffic. Our vinyl is a durable material, making it ideal for active homes, as well as those with children or pets.

A Better Way to Go Natural
One of vinyl's stand-out features is its versatility. For many homeowners, the ideal way to apply that adaptability comes in the form of emulation. In our inventory, you'll find options that allow you to effectively recreate coveted looks like hardwood and natural stone. Instead of a high price tag and long hours of upkeep, however, you'll discover that it's easy to invest in our luxury vinyl tile and plank products.
Utilizing high-resolution textures or embossing, these materials deliver enviable authenticity while keeping the need for upkeep to a minimum. They're also easier to source since they can be manufactured without regard to climate and other limiting factors.

Ready to Upgrade? Let Us Help
When the time comes to make a choice, you don't have to do it alone. Whether you want to compare products or learn about the next steps after your purchase, such as luxury vinyl tile installation, our team is here to help. Online, by phone, or in-store, we strive to keep our customers confident in every project they complete with our materials.

Contact us today for answers to all of your vinyl flooring questions. We proudly serve Lawrence, Eudora, Baldwin City, Ottawa, and Perry, Kansas, as well as the surrounding areas.