Luxury Vinyl Plank in Lawrence, KS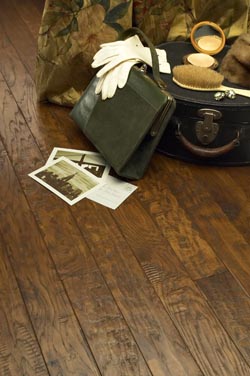 Hardwood is a beautiful flooring option, but for rooms that are regularly exposed to moisture, it typically isn't the best choice available. Fortunately, for those that want the aesthetic appeal of wood in a more durable form, Kring's Interiors sells a wide variety of luxury vinyl planks in Lawrence, KS. Thanks to modern manufacturing innovations, luxury vinyl planks look like wood, but are better able to handle moisture-prone environments. Visit our showroom today or check our online flooring catalog to explore floors available now.
Not sure which of our luxury vinyl plank floors are right for your project? It's easy to find out. Just speak with a member of our showroom staff — we're more than happy to help with your search for the perfect flooring product. With years of experience and extensive knowledge of our inventory, each team member is well-equipped to answer your questions and point you in the right direction.
Low-Maintenance Hardwood Alternative
As we discussed earlier, hardwood is a classic and naturally beautiful flooring material that remains popular with homeowners throughout the world. However, hardwood doesn't play well with moisture. Frequent exposure to it can cause hardwood to warp, rot, and even lose its structural stability — not a situation you want to contend with! The good news is that you don't have to give up on wood's natural aesthetic appeal.
Today, homeowners have the option of adding luxury vinyl planks, or LVP, to their kitchens and bathrooms and basements. Luxury vinyl is durable enough to resist not only moisture, but persistent wear and tear associated with everyday living, too. An investment in LVP is an investment in floors that can keep up with your busy family for years to come.
Additionally, luxury vinyl planks are amazingly easy to clean. Though you'll never have to worry about water damage, you'll enjoy extra peace of mind knowing your new floors won't need refinishing, shampooing, or polishing. Simply sweep and mop when dust starts to pile up — it's that simple. No wonder more and more families are switching to luxury vinyl!
Ask About Installation
LVP floors are reliable choices for any room in your home. However, this power comes as much from modern manufacturing as it does from quality installation. Choosing professional installers is essential to getting the most out of your new floors. That's why, once you've settled on luxury vinyl floors you love, we strongly recommend you ask our showroom staff about your installation options.

Contact our showroom or stop by to learn how you can start enjoying the all-natural look of luxury vinyl planks. We proudly serve residents of Lawrence, Kansas, including Eudora, Baldwin, Ottawa, and Perry.