Waterproof Flooring in Lawrence, KS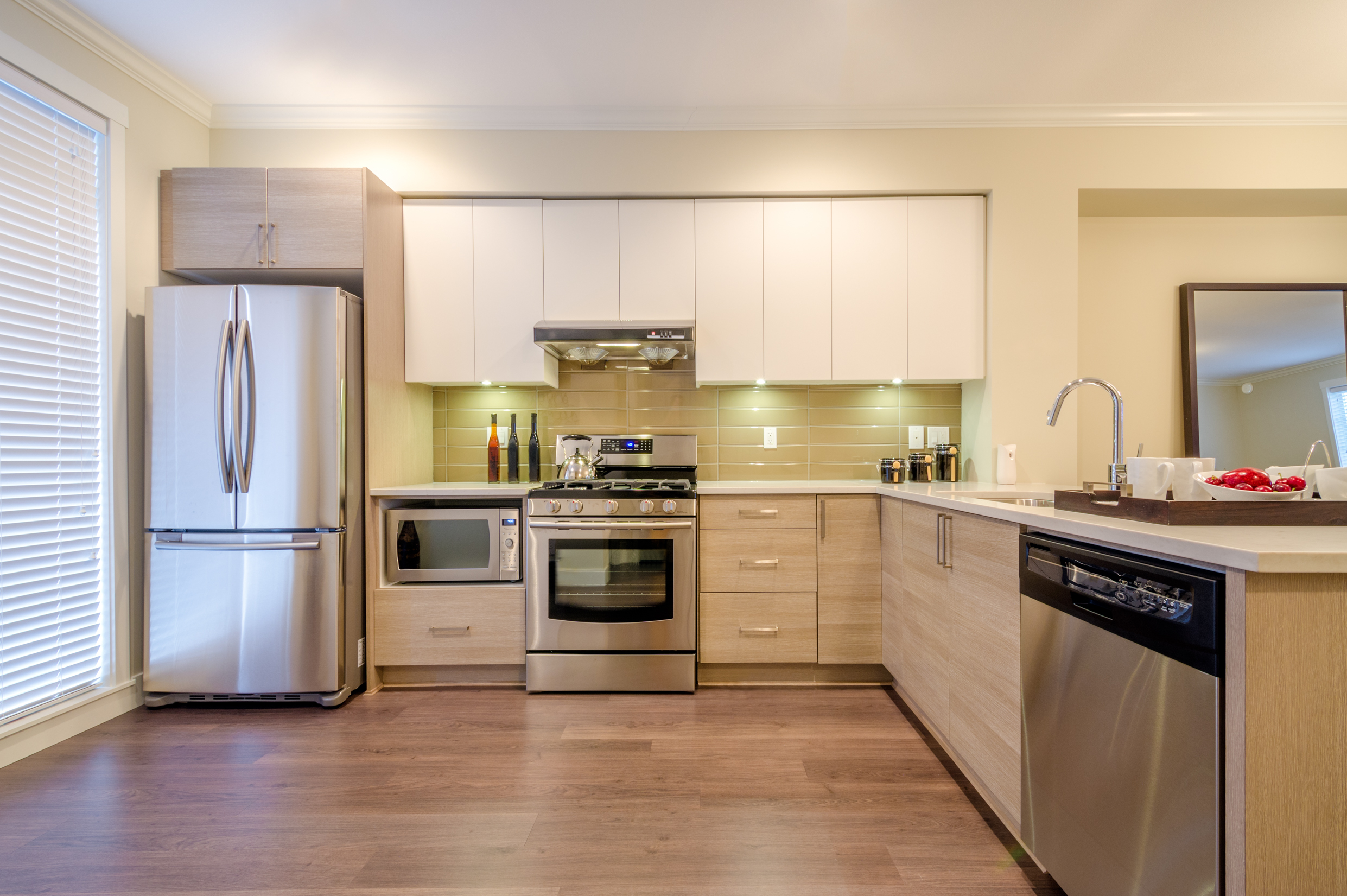 When you need flooring that will resist moisture and stand up to everyday wear and tear for your home or business, you need affordable waterproof flooring in Lawrence, KS. Visit our showroom today and see why our locally owned and operated business has been keeping customers happy with our superior flooring for more than 57 years. We bring you top-of-the-line flooring in all grades, textures, and colors.
Whether you want the softness of carpet or our budget-friendly waterproof laminate flooring, our experts know how to make it work with your space. Ask our professionals for a free consultation to get started. We take accurate measurements to ensure you purchase exactly the right amount of material and offer design advice to coordinate your floor with your décor style.
Why Go With Waterproof?
Aside from the obvious advantage of not having to fret over dropped drinks and pets that aren't toilet-trained, our floors bring other benefits too. For example, you can now place our different types of waterproof flooring anywhere and enjoy uniform flooring throughout your home, even in the kitchen and bathrooms that are prone to moisture.
One of our most popular varieties of waterproof flooring is our luxury vinyl tile (LVT). This type of flooring can mimic the look of hardwood, stone, and tile, but it is a fraction of the cost. Our waterproof vinyl flooring can be installed over almost any floor without adhesive, and all it needs is a sweep and a mop to stay clean. Dirt and dust can't get into the seams thanks to the watertight seal, which also prevents mold, rotting, and expanding.
Customers also love our waterproof carpets. This flooring is also strong enough to handle heavy foot traffic while still being easy on feet. Another perk you'll appreciate is our waterproof carpet's resistance to stains. Now you can have the carpet you've always wanted without the disadvantage of high maintenance.
Easy Waterproof Flooring Installation
Our service doesn't end with your purchase. When you visit our flooring showroom, you also receive professional, warranty-backed installation by qualified crews to ensure perfect placement of your new purchase. We value your home and its new investment, so we make sure to install your flooring correctly the first time and remove any mess made during the installation process. Our installation service is readily available for waterproof floors in materials like:
Explore Your Interior Design Options with Waterproof Carpet, Luxury Vinyl, and More
When you visit our flooring showroom, you will know why we are the go-to center for waterproof carpet in Lawrence, KS. Our company has teamed up with the well-known manufacturers and brands to present a stunning selection of flooring that will meet your remodeling needs. Whether your project calls for a chic aesthetic or an Old World look and feel, you have confidence knowing we have what you need to realize your vision.
It all begins with our completely customizable approach to service. The members of our showroom team are well-versed in the flooring and remodeling industries. We stay up-to-date with the latest trends and product releases. As a result, we will answer your remodeling questions.
Want to make home improvements, but aren't sure where to begin? There is no need to worry: we're here for you! Simply arrange a consultation, and we will walk you through the steps. We get to know your remodeling goals, and then we tailor our services to find the right flooring. Whether you are re-flooring a single room or your entire home, we are with you at every step of your remodeling journey.
Waterproof Flooring for Every Room
When you choose waterproof flooring, you are investing in the lasting beauty and strength of your property. Our extensive catalog of water-resistant flooring includes a variety of different materials, which will ensure your selections will align with your interior design plans.
For instance, if everyday comfort and ease of maintenance are your priorities, you can fit your kitchen and common areas with waterproof laminate flooring. Likewise, you can elevate the appeal and durability of your bedrooms with carpeting that repels liquids and stains. Waterproof flooring allows you to explore your creativity and give each room a distinct personality.
When you're ready to transform your interior, let us know. Our flooring showroom is more than happy to complete your re-flooring project. We facilitate complete waterproof flooring installation that works according to your schedule. With our trained, experienced, and skilled crews, attaining a beautiful and strong interior is a simple, stress-free, and rewarding process.
Contact us for the finest floors around. We serve the homeowners of Lawrence, Eudora, Baldwin City, Ottawa, and Perry, Kansas, and the nearby communities.