Wood Look Tile in Lawrence, KS, That Mixes the Best of Both Floors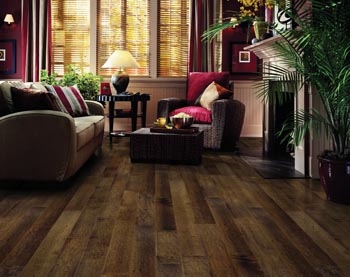 Hardwood is one of the most coveted flooring materials on the market, but since it doesn't handle moisture well, there are some rooms it doesn't work in. Kring's Interiors has a solution to this problem: the finest wood look tile in Lawrence, KS. As its name suggests, this floor looks just like wood but has the qualities of tile in that it works well in kitchens, bathrooms, and basements. Gone are any worries of wood contracting, and you can even choose from an array of styles and colors that give you the design theme you're looking for.
Our ceramic and porcelain wood tile can work in any space and coordinate with all manner of décor. The porcelain planks and grouted wood grain ceramic attract the eye of many a homeowner and impress their guests too. We have plenty of knowledgeable associates on hand to help you out as well. Tell them what you'd like in your home, and they'll guide you through our showroom and answer all of your questions along the way.
Why Porcelain or Ceramic Wood Tile?
Besides the beauty, there's a lot to love about our versatile porcelain and ceramic floors. In addition to being moisture and stain resistant, these flooring options give you the classic look of the wood flooring you love in rooms you never thought possible. Porcelain is especially great for bathrooms and kitchens, and can be used on more than the floor. It's not uncommon to find this material, even a wood-style design, being used on shower walls.
Some homeowners may be concerned about the maintenance needed for wood plank porcelain tile and its ceramic counterpart, but the good news is they don't take much to stay gorgeous. Tile doesn't need to be stained, sanded, or polished like real wood does. All you have to do is sweep or mop it occasionally, and you'll enjoy your new flooring for years.
Why We're the Best Place to Buy
Kring's Interiors has been transforming homes since 1961, and over those 58 years, we've learned how to set customers up to succeed. We keep our showroom well stocked and staffed, and open 6 days a week for browsing. Our website makes online samples available to speed up the process. Perhaps the most helpful aspect of this service is our free measurements, which tell you how much wood plank ceramic tile or porcelain tile your room requires.
The last step is our professional installation service, which we arrange when you buy your floor and which we back with exceptional warranties and guarantees. Our professional installation service means your floor will perform to your expectations and you'll get to enjoy it for many years to come. If you're curious about any of our other services, please don't hesitate to reach out to us.

Contact us to start your shopping spree. The showroom is located in or around Lawrence, Eudora, Baldwin, Ottawa, and Perry, Kansas, and the nearby areas.